Featured Men
Newest Men
Ages 18-21
Age 22
Age 23
Age 24
Age 25
Age 26
Age 27
Age 28
Age 29
Age 30
Age 31
Age 32
Age 33
Age 34
Age 35
Age 36
Age 37
Age 38
Age 39
Age 40
Age 41
Age 42
Ages 43-44
Ages 45-46
Ages 47-49
Ages 50-Plus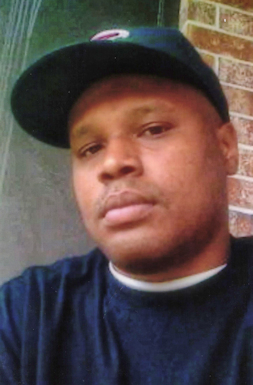 LaRon Howard #207743
Minnesota Correctional Facility Stillwater
970 Pickett Street North
Bayport, Minnesota 55003
Hello, my name is LaRon but most calls me Rah-Rah. I'm from Kansas City, Missouri and lived a bunch of other places. Will discuss more when we talk.

I am seeking friendship with someone who is genuine. It would be nice during these tough times. I have 4 kids, 2 boys and 2 girls. I love dearly. The thought of them gets me to a happy place. I'm 6'2", weigh 240 and staying healthy. I play and watch basketball and football.

When I get up, I love to laugh plus smile to make my day go right. Wouldn't wish prison on my worst enemy cause your mind must focus at all times. Meeting new people helps to get out of dark times. When they help me to find my way through, I pay it forward. All I need is someone to vent with, listen to, laugh with, and converse with. Friendship is key to grow on all levels.

If you want to talk hit me on JPay.com. Download the app, go to search Minnesota on there and type in my OID#207743 to find me. It may say info not found but click anyways. Add me yourself and email me please? Look forward to meeting you.

Plenty much love,

LaRon

Date of birth: 6/2/1977
Height: 6'2"
Education: completed
Occupation before prison: electrician
Earliest release date: 6/13/2031
Maximum release date: 10/2035
Would you like letters from both sexes? Women
(Question does not refer to sexual orientation)
Can you receive email? Yes
If yes which email service? Via JPay.com
Can you respond to email? Yes
Activities in prison: basketball, football and exercises
Anything Else? To find me on JPay.com search Minnesota with my ID #207743.

Notice: To verify all or some of the information given please click here