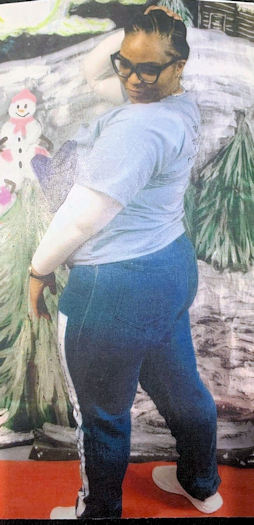 Victericka Gilchrease 627682
West Tennessee State Penitentiary
P.O. Box 1150
Henning, Tennessee 38041
I love having fun, traveling, eating good, looking better and getting $. I'm down to earth and chilled.

I respect the real, nothing else keep it a band w/m when approached be 100. Don't judge a book by it's cover, read it's pages first.

I'm not the average woman.

Date of Birth: 11/26/1993
Height: 5'9"
Education: College Degree
Occupation before prison: Cashier
Earliest Release Date: 2/14/2033
Maximum Release Date: 1/22/2038
Would you like letters from both sexes? Yes
(This does not refer to sexual orientation)
Can you receive email? Yes
If yes which service? JPay.com
Can you respond to email? Yes
Activities in prison:
Anything Else?


Notice: To verify all or some of the information given please click here