Featured Ladies
Newest Ladies
Ages 18-23
Age 24
Age 25
Age 26
Age 27
Age 28
Age 29
Age 30
Age 31
Age 32
Age 33
Age 34
Age 35
Age 36
Age 37
Age 38
Age 39
Age 40
Age 41
Age 42
Ages 43-44
Ages 45-46
Ages 47-49
Ages 50-Plus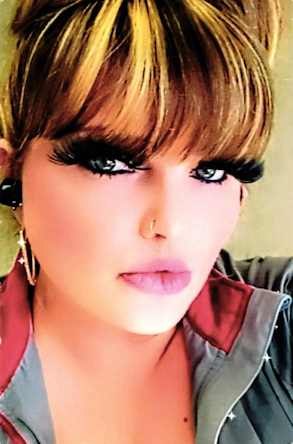 Tatum Kruckenberg #112341
PWCC
1451 Fore Road
Pocatello, Idaho 83204
Hello there, Sweetie, my name is Tatum. I am very adventurous, outgoing, open minded and active. I love intelligent conversation and I am willing to talk about anything! Please don't be shy, I am very understanding and would love to get to know the real you.

I have interest in a vast variety of topics. I love to engage in all types of personalities. Allow me to get to know you and let's see where this journey may take us.

Thank you. I look forward to hearing from you shortly. Don't miss out on this great opportunity!

Date of birth: 10/21/1986
Height: 5'6"
Education: College educated
Occupation before prison: Hairstylist, manager at Wendy's
Earliest release date: 1/2023
Maximum release date: 5/2026
Would you like letters from both sexes?
(Question does not refer to sexual orientation)
Can you receive email? Yes
If yes which email service? Via JPay.com
Can you respond to email? Yes
Activities in prison: Working out, playing cards, extra classes
Anything Else?



Notice: To verify all or some of the information given please click here