Featured Ladies
Newest Ladies
Ages 18-23
Age 24
Age 25
Age 26
Age 27
Age 28
Age 29
Age 30
Age 31
Age 32
Age 33
Age 34
Age 35
Age 36
Age 37
Age 38
Age 39
Age 40
Age 41
Age 42
Ages 43-44
Ages 45-46
Ages 47-49
Ages 50-Plus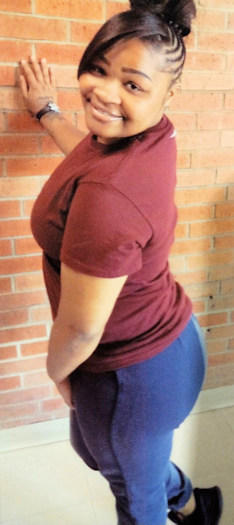 Shasprine Gaines 113572
Topeka Correctional Facility
815 S.E. Rice Road
Topeka, Kansas 66607

Hello, my name is Shasprine, but you can call me Shay. I'm originally from Mississippi, so I'm a Southern Belle. I like to read and I listen more than I talk. I love to get to know people on all different levels. My word is my bond, I believe when you talk to me you will enjoy everything you hear.

If you have anything you would like to know or talk about please don't be a stranger, I'm here for short time and it's not forever. If you wanna know more, well, what are you waiting for?
Date of Birth: 2/6/1994
Height: 5'4"
Education: High School Diploma
Occupation before prison:
Earliest Release Date: 2/4/2025
Maximum Release Date: 2/4/2025
Would you like letters from both sexes? Yes
(This does not refer to sexual orientation)
Can you receive email? Yes
If yes which service? gettingout.com
Can you respond to email? Yes
Activities in prison: Schools, Running, Cooking, Working…
Anything Else?


Notice: To verify all or some of the information given please click here