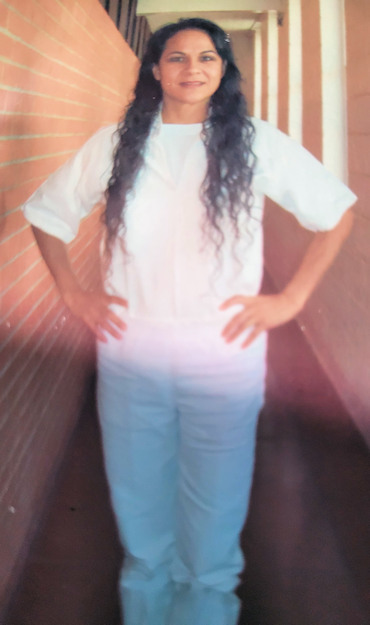 Martha Hernandez 00818347
T.D.C.J.
Lane Murray Unit
P.O. Box 660400
Dallas, Texas 75266-0400
If you are looking for an honest and loyal friend, I am it. My name is Martha. I am a 50-year-old Hispanic female who's bilingual and looks younger than her age. I have long-naturally curly black hair, mesmerizing brown eyes, a genuine smile, and a great athletic shape.
I am a lady who's a hopeless romantic, loving, kind, caring, compassionate, and confident. I believe in treating people with kindness and respect. I'm an excellent cook, a good homemaker, and a great listener with a fun and cheerful personality and a pleasant sense of humor.
I enjoy cooking, outdoor activities, and traveling. I have an adventurous mind, an inquisitive spirit, and a great love and sensitivity for animals and elderly people. I'm a humble person who appreciates the most simple things in life and have no vices.
I am looking for a great person, a gentleman who's honest, loyal, and open minded to be my friend or more if the opportunity presents itself. Preferably one who's compassionate, supportive and sympathetic of my current situation. One who's willing to offer me a shoulder to lean on, a listening ear, and an embrace for comfort when needed.
If you are looking for love and devotion from someone who truly cares about you and understands you, I'm your lady. Write me and let's become acquainted. I'll be your rock in trying times.
Date of Birth: 11/27/1971
Height: 5'5"
Education: High School
Occupation before prison: Food Service Industry
Earliest Release Date: 12/6/2036
Maximum Release Date: Life
Would you like letters from both sexes? Yes
(This does not refer to sexual orientation)
Can you receive email? Yes
If yes which service? securustech.net
Can you respond to email? Yes
Activities in prison: Church, exercise, read, write, and play with my tablet
Anything Else? My unit recently got the tablets, so I'm having fun watching movies on it, use the phone, and just learning how to use it.


Notice: To verify all or some of the information given please click here