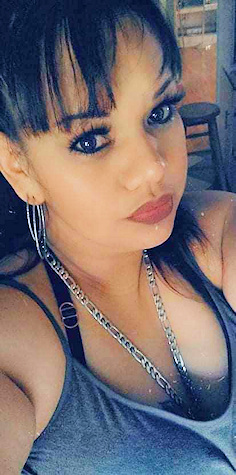 Donna Torres 101297
S.I.C.I. - N.D.
P.O. Box 8509
Boise, Idaho 83707

My name is Donna, but I go by Baby D! I'm a Gemini that loves a challenge! I love meeting new people and laughing. I'm also very outgoing and determined. My hobbies include movies, road trips, football, working out, cooking and reading! I'm really passionate about music!
I'm looking for anybody who loves to chill and laugh!

Date of Birth: 5/23/1981
Height: 5'2"
Education: GED
Occupation before prison: Customer service/sales/food
Earliest Release Date:
Maximum Release Date:
Would you like letters from both sexes? Men
(This does not refer to sexual orientation)
Can you receive email? Yes
If yes which service? JPay.com
Can you respond to email? Yes
Activities in prison: Fitness
Anything Else?


Notice: To verify all or some of the information given please click here