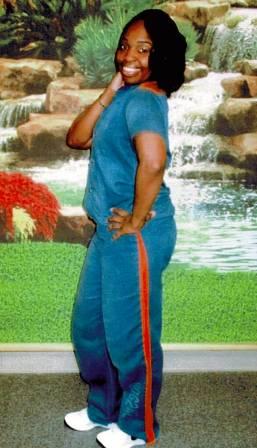 Chiquita Fizer #806242
Women's Huron Valley
3201 Bemis Road
Ypsilanti, Michigan 48197
Hi, My name is Chiquita. I hope as you read this that I pique your interest and that leads to you being curious enough to reach out. Here are a few things about myself. I'm a very down to earth person with a great sense of humor. I'm a happy compassionate person and I love to make others laugh. I'm loyal, open, can be a little shy at first but when I get to know someone watch out now LOL. I enjoy many things such as reading, writing, puzzles, listening to god music. I love all styles. I believe when words fail music speaks volumes. I am also a scrabble fan and I can get competitive when it comes to the big words, but its all in good fun.
Being here I have taken every opportunity available to me to better myself. I realize with change comes responsibility but I also realize with me taking responsibility a change has taken place in my life.
Well I don't want to make tis too long, its just and introduction after all LOL. I hope to hear from you soon. Until then keep smiling and thanks for reading this short epistle.
P.S. If you do decide to write me due to mail changes in my facility make sure to include my prisoner number and your return address on both the envelope and the mail which is included in the envelope.
Thank You

Date of Birth: 4-19-1989
Height: 5'4"
Religion: Christian
Education: Some college
Earliest Release Date: 2025
Maximum Release Date: 2055
Would you like letters from both sexes? Men
(This does not refer to sexual orientation)
Can you receive and send Email: Yes via www.JPay.com
Occupation before prison: N/A
Activities in prison: College classes, self-help groups, motivating others, etc..

Notice: To verify all or some of the information given please click here