Featured Ladies
Newest Ladies
Ages 18-23
Age 24
Age 25
Age 26
Age 27
Age 28
Age 29
Age 30
Age 31
Age 32
Age 33
Age 34
Age 35
Age 36
Age 37
Age 38
Age 39
Age 40
Age 41
Age 42
Ages 43-44
Ages 45-46
Ages 47-49
Ages 50-Plus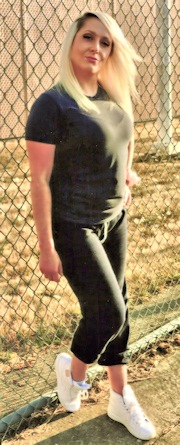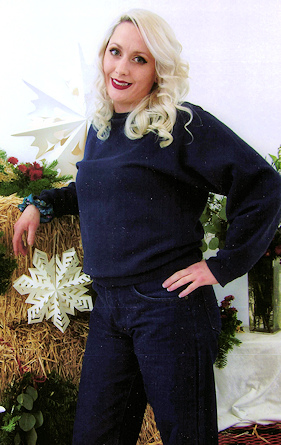 Brittany Miles #21925183
Coffee Creek Correctional Facility
24499 SW Grahams Ferry Road
Wilsonville, Oregon 97070
Hey there everyone! My name is Brittany, I'm 33 years old and I'm an Oregon native. This is the first and last time here at Coffee Creek Corr. Facility.

A few things about myself, I've never been married, nor do I have children. I own a black and tan Shiba Inu, and drive a 2018 Subaru STI. I love fast cars and cute dogs, of course they're both on paper and legit. I absolutely love music, going to concerts, or events. I'm artistic, can make stain glass windows and mosaics. I love the Oregon wilderness, whether it be at the coast or chilling by the river. I'll do it all!

I'm using my time here at CCCF to it's full potential. I'm currently in our 18 month cosmetology school and will leave with a hair, nails and cosmetics license. I'm also a part of our chapel's Celebrate Recovery.

I'd love to hear from people! Write to me or add me on the tablet to communicate.

Thanks for reading!! Love, Brittany

Date of birth: 11/7/1989
Height: 5'6"
Education: Associate's Degree
Occupation before prison: NCMA, Retail
Earliest release date: 6/20/2025
Maximum release date: 3/1/2026
Would you like letters from both sexes? Both
(Question does not refer to sexual orientation)
Can you receive email? Yes
If yes which email service? Via gettingout.com
Can you respond to email? Yes
Activities in prison: Cosmetology school, women's recovery, Celebrate Recovery
Anything Else? Validate your phone number through ICSolutions add email phone number on tablet at gettingout.com.



Notice: To verify all or some of the information given please click here