Featured Ladies
Newest Ladies
Ages 18-23
Age 24
Age 25
Age 26
Age 27
Age 28
Age 29
Age 30
Age 31
Age 32
Age 33
Age 34
Age 35
Age 36
Age 37
Age 38
Age 39
Age 40
Age 41
Age 42
Ages 43-44
Ages 45-46
Ages 47-49
Ages 50-Plus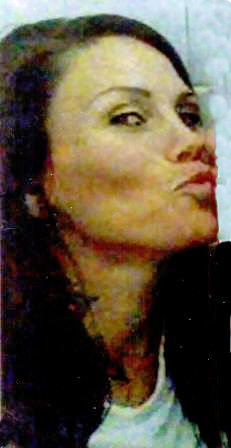 Vicky Ratcliff #01768345
#IC-212
1400 Industrial Blvd.
Lockhart, Texas 78644
Perfect combination of class and sass! I am interested in making a new friend. Someone who is easy going, open-minded and can hold a great conversation.
I have an outgoing personality and a contagious laugh. The experiences I've encountered have only made me stronger, wiser and able to thrive. I'm a loyal friend with a huge heart.
Write soon…I'll be waiting to hear from you.
(Please include mailing address on all JPays, we are only able to respond through US Mail.)

Notice: If you write Vicky via JPay.com email, you must include your postal mailing address or she will not be able to respond. She can receive emails but can only respond via postal mail.
Race: White
Date of Birth: 6/8/1976
Height: 5'7"
Earliest Release Date: 4/15/2021
Maximum Release Date: 4/15/2026
Religion: Christian
Would you like letters from both sexes? Men
(This does not refer to sexual orientation)
Education: GED Graduate
Occupation before prison: Landscaping Specialist
Activities in prison: Paws in Prison, Manufacturing Program
Can you receive and send emails: Can receive via www.JPay.com Please provide your mailing address so I can respond

Notice: To verify all or some of the information given please click here