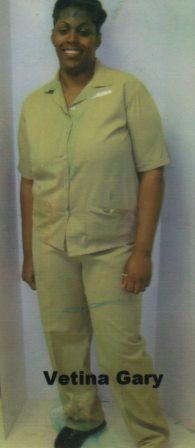 Vetina Gary #944393
Lee Arrendale State Prison, B Unit ZE-2-238
PO Box 709
Alto, GA. 30510
Are you seeking an independent, fun loving, down to earth Georgia peach, with a savoring aroma that will stay on your brain? In all your seeking, you have finally found me! My present goals include furthering my education and cosmetology upon my release. My interests are broadening my horizons and searching the unknown, I love writing, Sudoku's, reading suspense, laughter, and creativity. I'm very unique, creative, spontaneous, and love adventures.
I'm seeking a loyal friendship with someone who is honest and wants to have a good time without being judgmental. Do you think my desires and interests are they type of courtship you seek? I'm waiting to hear from you, thank you for reviewing my profile. You can also contact me at jpay.com suing my GDC number. I'll be waiting.
Race: Black
Date of Birth: 8-11-76
Release Date: 1-2020
Height: 5'9"
Religion: Baptist
Do you smoke? No
Would you like letters from both sexes? Yes
Education: High school graduate
Occupation before prison: Cosmetologist
Activities in prison: Cosmetology

Notice: To verify all or some of the information given please click here