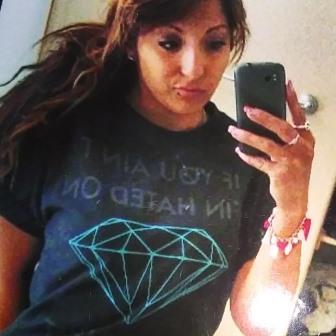 Paris Garcia 289828
Arizona Department of Corrections
Unit Carlos D-1-16 Lower
Perryville Complex
P.O. Box 3700
Goodyear, Arizona 85338

I'm really interested in so much the world has to offer. I love to travel and sight see. I'm a true adrenaline junkie zip-lining through the rain forest or running a 5K marathon through the jungle is my type of fun. I love to cook all kinds of cuisine above all I'd like to become a pastry chef or something in the sweet tooth field. I truly hope to get to meet amazing people to write and share stories and experiences. Time is hard when you have to do it alone. I occupy my time studying, learning new languages. I work at a call center here working out twice a day and I'm doing the time and learning my lesson. I won't make the same mistake twice.
Feel free to write me about anything. I'm lad back and open to all mail in return you will get a comedic, fun-loving beauty with the world as her playground in her future.
Race: Hispanic
Date of Birth: 8-2-1990
Height: 5-5"
Religion:
Education: Two years of college
Earliest Release Date: 4-14-2021
Maximum Release Date: 5-21-2022
Would you like letters from both sexes? Yes
(This does not refer to sexual orientation)
Can you receive and send Email: No
Occupation before prison: Entrepreneur
Activities in prison: I work for Televerde call center and work out everyday


Notice: To verify all or some of the information given please click here