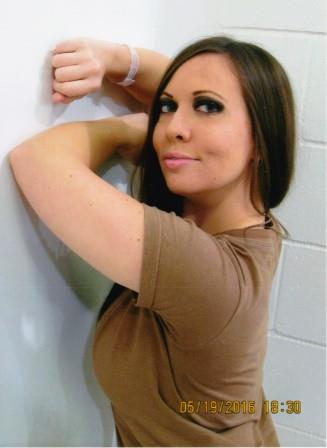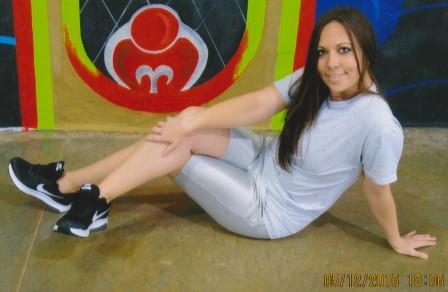 Lee Grace Dougherty 95595-020
Federal Correctional Institution - Aliceville
P.O. Box 4000
Aliceville, Alabama 35442

I am really not too much like the sensationalist reporting on my crime, I don't have an atom of "Bonnie & Clyde" in me and I have much respect for the law.
Music keeps me sane in here and I love to learn.
I love:
Dramatic movies
Talking on the phone
Emailing
Superheros, Batman, Superman, Spider-man, Marvel Comics Science Fiction American, German and Japanese cars, (really all cars and trucks and
vehicles)
Posing for photos (friends say I am as serious as a model. Are you a fashion photographer?) Sunbathing (Can you be addicted to the sun? It's like freedom!) Hair and makeup/ cosmetology (I know, guys don't like the mechanics, they just like unwrapping the package.) Holocaust History and WW2 Survival Stories Rags to Riches, true stories, biographies and struggle memoirs
Certain sorts of men are into control, but that does not work too well with me. But I love men. Trust me I already have more female friends in here than I need. I love friends, but I am also looking for a real down to earth man who enjoys a strong female, doesn't fight dirty, and loves unconditionally when he loves. I love honesty, truth, and adventure. I love Hello Kitty too.
I graduated high school in May 2000. I love school. I took 2 years of college classes at Valencia Community College, then in 2005-2007 Attended
High-Tech Institute of Orlando for dental sciences. I still write my
favorite 4th grade teacher. I worked as a dental assistant for about 6 months.
Also, please no international pen pals or prisoner pen pals --the
international postage is too expensive and prisoners writing prisoners is just too redundant.
The best way to correspond with me is through email. So please leave your name and email address and you ll get an email from Corrlinks to set up an account to email with me. The first email goes to your spam box. So make sure you check your spam box. They'll send you an email there. I look forward to hearing from anyone interested and will respond to all.
Race: Caucasian
Date of Birth: 5-29-1982
Height: 5'4"
Religion: Christian
Education: Some college
Earliest Release Date:
Maximum Release Date: 9-27-2037
Would you like letters from both sexes? Men
(This does not refer to sexual orientation)
Can you receive and send Email:
Occupation before prison: Dental Technician/Exotic Dancer
Activities in prison: Reading books, exercising, love posing for pictures


Notice: To verify all or some of the information given please click here