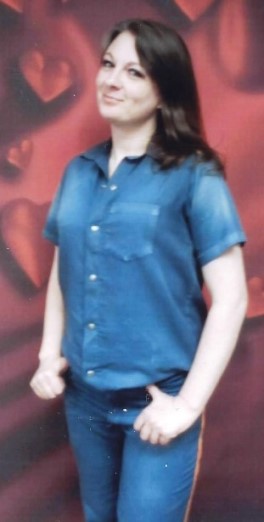 Kelly Jones #543061
3201 Bemis Rd
Ypsilanti, MI. 48917
Note: When you write a letter to Kelly you need to put your return address on the envelope and inside on the letter. It has been reported to me that the prison is not giving them the envelope. Also you cannot send anyting with colored ink, must be black and white.

Here I am! Hello, my name is Kelly. As I get closer to my release date, I realize how lonely I've become. I'm an outgoing nerd with a sarcastic sense of humor. I am loyal, hardworking, and kind. While incarcerated, I've spent my time working, reading, and exercising. At home I add into that my love of fairs, festivals and amusement parks. I also love road trips and loud rock music! Oh and of course shopping! Hope to hear from you soon.
Race: White
Date of Birth: 10-20-80
Height: 5'7"
Religion: Spiritual
Education: Some college
Earliest Release Date: 9-1-2018
Maximum Release Date: 2024
Would you like letters from both sexes? Yes
(This does not refer to sexual orientation)
Can you receive and send Email: Yes, jpay.com
Occupation before prison: N/A
Activities in prison: Working, exercising, reading


Notice: To verify all or some of the information given please click here