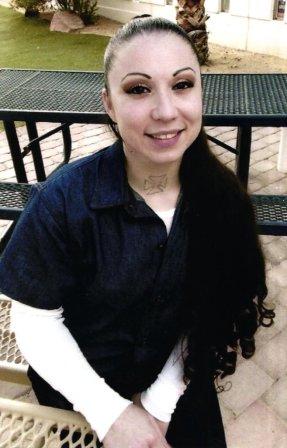 Cassandra Thomas 1021020
Florence McClure Womens Correctional Center
4370 Smiley Rd.
Las Vegas, Nevada 42001

I recently made a huge life change which freed me from the confines of my mind. I am no longer a prisoner I am a child of God, and I am looking to build lifelong relationships with people that can help me succeed in life despite all of the road blocks and stipulations that society has placed on me. People who aren't afraid merge our worlds together, to go beyond the superficial, to look deep into my soul and see I need friends to depend on and share my life with.
I can guarantee your willingness to see me in a different light then merely where I'm at, will help me to further myself in my passions in life. I believe I have a purpose to help heal the broken. I love to listen to other peoples problems and help find solutions. I possess understanding beyond my years and have outgrown the box I am currently in. With that being said you now have the key to help me further my growth and expand my opportunities to become more then what I have been left to be.
Race: Caucasian
Date of Birth: 11-5-1982
Height: 5'4"
Religion: Christian
Education: GED
Earliest Release Date: 2028
Maximum Release Date: 2032
Would you like letters from both sexes? Yes
(This does not refer to sexual orientation)
Can you receive and send Email: Received only via corrlinks.com
Occupation before prison: Manager
Activities in prison: Legal work, jail-house lawyer, inmate advisory committee and working out.


Notice: To verify all or some of the information given please click here