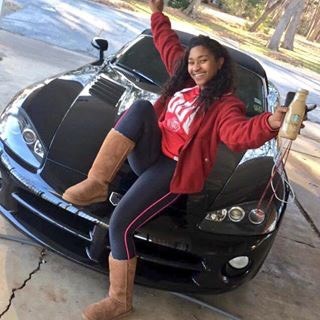 Ariana Bharrat 2276002
1916 N. Hwy 36 Bypass
Gatesville, Texas 2276002

Hey, everyone calls me Ari. I'm fun, outgoing, honest. I have plenty to talk about so a conversation will never be an issue. I am very carrying and loyal. I would like somebody to be here for me in positive way and who will be a life long friend during my incarceration and in the future. I treat people how they treat me. If you're interested make sure you reach out and contact me I'm ready for anyone eager to get to know me.
Race: Mixed
Date of Birth: 12-27-1995
Height: 5'3"
Religion: Christian
Education: High School Diploma
Earliest Release Date: 1-24-2029
Maximum Release Date: 7-26-1941
Would you like letters from both sexes? Yes
(This does not refer to sexual orientation)
Can you receive and send Email: No
Occupation before prison: Waitress
Activities in prison: Playing spades, reading, being out in the gym


Notice: To verify all or some of the information given please click here